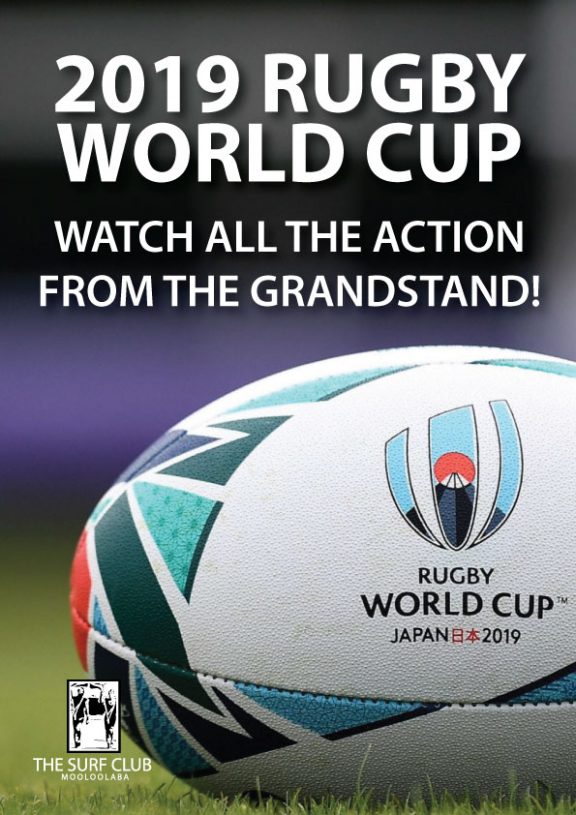 2019 Rugby World Cup
Friday 20th September – Saturday 2nd November 2019
The Rugby World Cup Grandstand!
We have themed and dedicated an area to celebrate major international sporting event, The 2019 Rugby World Cup (RWC), hosted in Japan. Fans of all footy codes are encouraged to visit and use this space. It will show all the action of the AFL and NRL Finals and  all the World Cup Rugby matches played over the next 8 weeks.
There is a heap of RWC merchandise to win and a footy food snack menu to enjoy in an area dressed with world flags. The Grandstand is the perfect spot to bring your friends and enjoy the footy.
It's the next best thing to being at the game.  Come in and enjoy this exciting space.