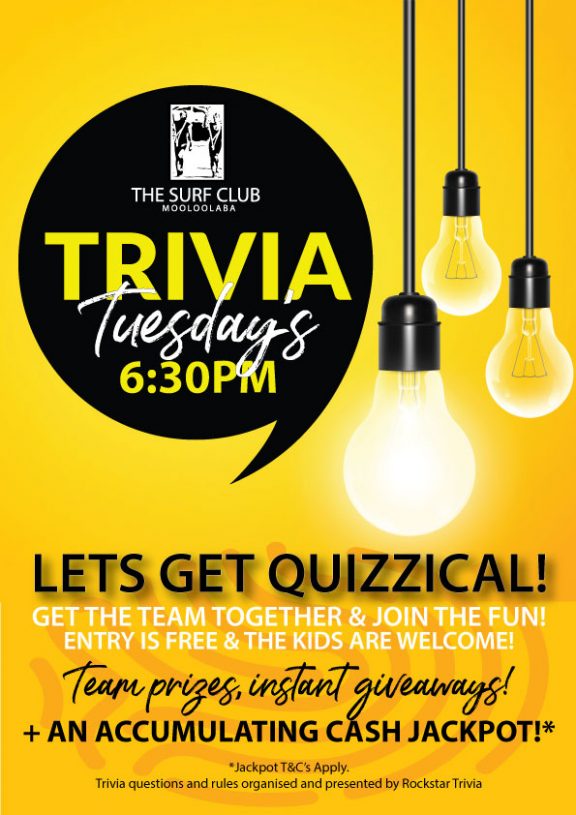 Trivia Tuesday's
Lets get quizzical!
Every Tuesday at 6:30pm. 
Get the team together and join in on the fun! Entry is free. 
Team prizes, instant giveaways plus an accumulating CASH JACKPOT!
Terms and conditions apply to cash jackpot. Available at Club Reception. Trivia questions and rules organized and presented by Rockstar Trivia.