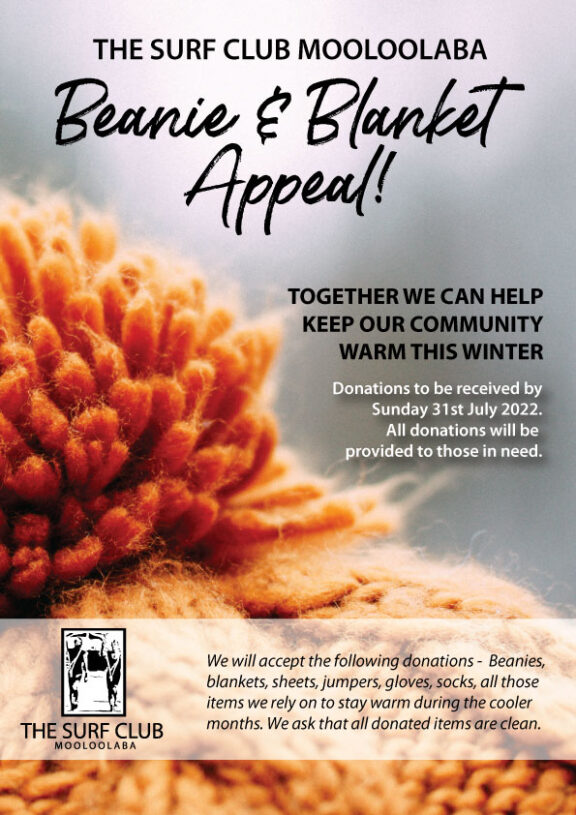 BEANIE AND BLANKET APPEAL
Together we can keep our community warm this winter.
The cold weather has crept up on us and for many shelters and items to keep warm is not always readily available, so this year, like previous years, we are holding our Beanie and Blanket Appeal
WE NEED YOUR HELP to fill our large crate, which is located just past reception, with beanies, blanket, sleeping bags, gloves, scarves, jackets, and any items which keep us all warm during winter. 
The Appeal will run until Sunday 31st July, with collected items distributed to local community organisations who assist those in our community in need each day.