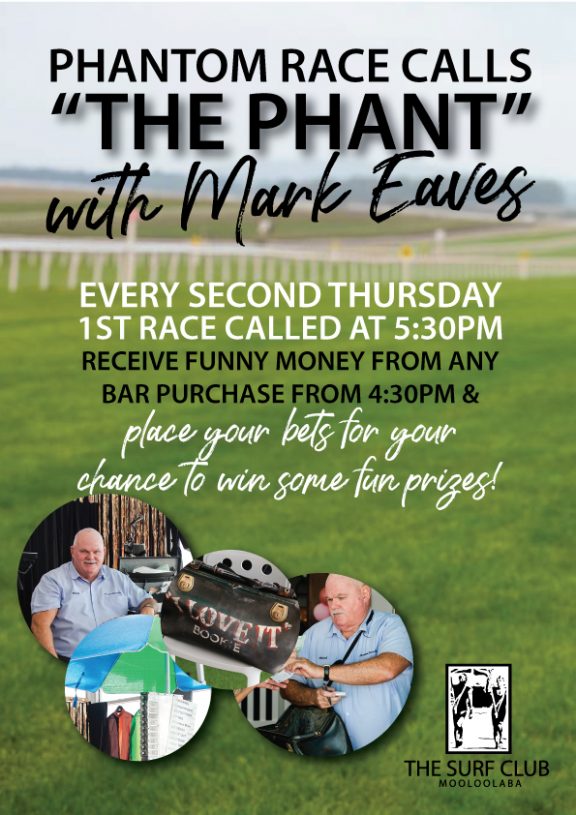 Phantom Race Calls with "The Phant" Mark Eaves
Better than being at the track
From 4:30pm every second Thursday join Mark Eaves for some phantom race calling in our Lounge Area.
Receive play money on entry to the club and with any bar or boathouse purchase from 4:30pm.
The 1st Race is called at 5:30pm. Place your bets for your chance to win some fun prizes.
*Terms and conditions apply. Available at Club Reception