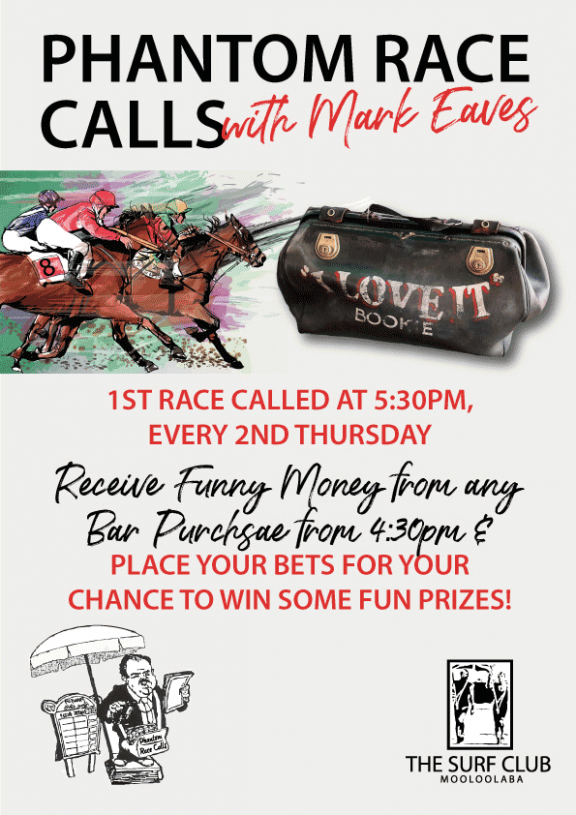 "The Phant" Mark Eaves is currently not calling at our venue, however you can play along on the "Phantom Race Calls QLD Live" Facebook Page every second Thursday night from 5:15pm. Great way to warm up to Thursday night Footy.
Phantom Race Calls with Mark Eaves
Better than being at the track
Every Second Thursday from 5:30pm join Mark Eaves for some phantom race calling in our Lounge Area.
Receive play money on entry to the club and with any bar or boathouse purchase from 4:30pm.
The 1st Race is called at 5:30pm. Place your bets for your chance to win some fun prizes.
*Terms and conditions apply. Available at Club Reception